In addition to Black Marble's commercial work, we also endeavour to commit time and resources to serving relevant communities.
Providing free events to the Developer and IT community to help spread new technologies, best practice and expert opinions. It is part of our ethos to promote high standards and share knowledge and experience.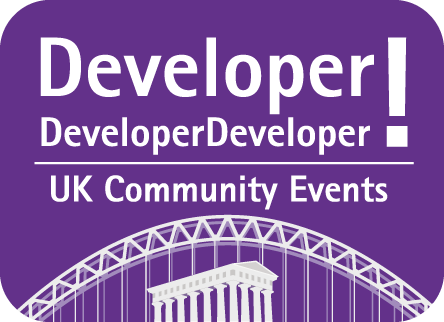 Black Marble is a supporter and sponsor of the DDD North series of software developer community events since its inception in 2011. You can track the news and announcements by following on Twitter (@DDDNorth). It is due to return later this year (2021) for its 10th outing.
In 2016, Black Marble helped bring back the original DDD to Reading, and have supported it every year since.
We also regularly participate in global community events including:
Keep following our news and social media for news of more Bootcamps coming this year.
Inspiring Students in Computing - as part of our Community Education activities, we run a regular Students day in December bringing together luminaries in the field of computing to enthuse and inspire local A'Level students, with an aim to encouraging more to take up Computing as a career choice. It has been supported by Microsoft, the Universities of Hull, Bradford and York, AQA, OCR, e-Skills, and CAS.

Promoting best practise in IT and Development to the regional Universities, including the Universities of Hull, Bradford, York and Leeds.

Mentoring students taking part in the Imagine Cup, Microsoft's global competition for encouraging young people to apply their imagination, passion and creativity to technology innovations that can make a difference in the world. Black Marble has successfully mentored 2 UK winning teams since becoming involved.